REASON: How to MIDI learn in Reason
1. If You want to learn a function in the Reason software, You find the function of the Reason DAW. Right click on it and there will be a dialog box. Select "Edit Remote Override mapping."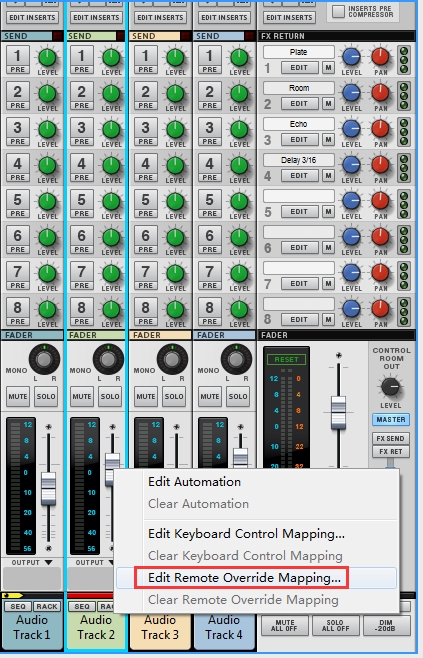 2. In the pop-up dialog box.
Control surface : Select Mackie Control.
Control : Select the feature you'd like to assign, such as:
faders, encoders, buttons, etc. Here you can find all the screen printing functions of your device.